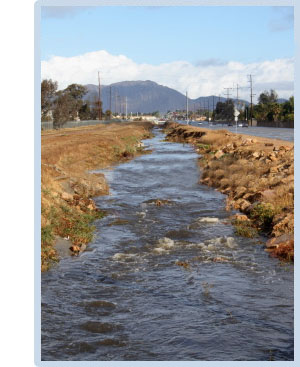 About Us
RainBank's uniquely qualified team has a long history of working with technologies and funding strategies in the water sector. This background has enabled to team to develop a revolutionary technology that will transform the stormwater management industry.
Management Team
Kevin C. Dutt
, CEO
Mr. Dutt is a clean tech entrepreneur who has successfully launched several ventures. He has extensive expertise in leading rapid growth of operations and revenues. For the past ten years, he has worked with clean tech companies focusing on strategy, operations, and product development. He previously oversaw operations within Bayer, AMP, and International Paper. He earned his mech. engineering degree at Princeton Univ. and his MBA at Boston Univ.
Jack Eggleston
, CSO
Dr. Eggleston is a water resources and technology expert, as well as entrepreneur who has led multiple companies in the water and environmental arena. He brings a deep understanding of natural resources to bear in markets that are driven by government regulation and local resource scarcity. Dr. Eggleston holds a B.A. in Mathematics and Philosophy from St. John's College and a PhD in Civil and Environmental Engineering from Duke University.
Andrew Gottlieb
, VP of Business Development
Mr. Gottlieb is an expert in water project funding in government and commercial applications. As MA Chief of Commonwealth Development, he also coordinated energy, housing, environmental and transportation policies. During his 16 years at the Dept of Environmental Protection, he built an innovative revolving fund into the nationally recognized model for infrastructure funding. He has a BA from Harvard University and a MBA from Boston University.
Douglas Foy, Chairman of the Board
Mr. Foy is an authority in infrastructure and smart growth. He is the Founder and President of Serrafix, a company devoted to sustainable business practices and the development of social enterprises. Mr. Foy served as the first Secretary of Commonwealth Development under MA Governor Mitt Romney. Before his service in the Romney administration, Mr. Foy served for 25 years as the President of the Conservation Law Foundation.